Tora-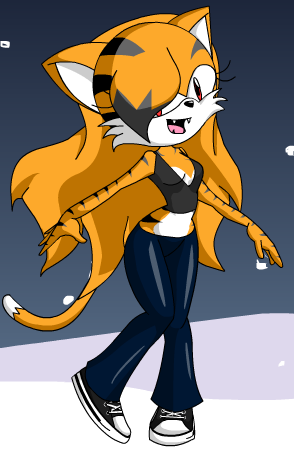 Appearance edit-
She originally had those half closed eyes with p;ink or red makeup on them or something but when I went back to this character maker they removed them for some reason.
Oh well.
Chou-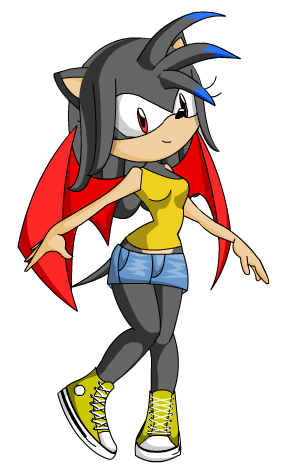 Appearance edit-
Her left eye is supposed to be blue and her left wing is supposed to be an Angel's wing. But I suck at editing so whatever.
Grape-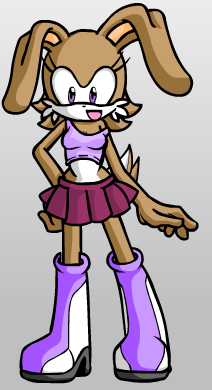 Appearance edit-
ARRRGGG. Grape originally had creamy fur like cream but since she looked uncompleted and bad in the other Sonic creator I had to stick with this. She still looks unfinished though, and I just remembered why. She was supposed to have those half closed purple eyes. I'm sure I'm missing more though.
Kouen-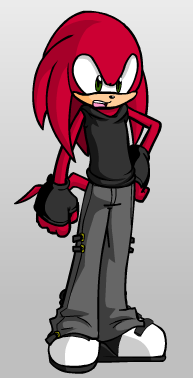 Appearance edit-
On his spines he was supposed to have a pitch black flame pattern. He was also supposed to have a green bandana with white random patterns.
Dasa-
Appearance edit-
I wanted him to have red goggles and an unbuttoned leather jacket with torn gray jeans.
Iwao-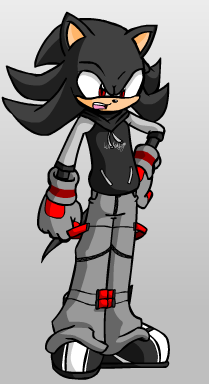 Appearance edit-
Imagine a dark blue streak with a pointed end on his top spike. Also I don't want red eyes anymore, blue works better. :U
Angie-
(NO PICTURE BECAUSE SHE IS TOO AWESOME FOR THAT KIND OF CRAP)
Appearance-
White skin(Not human white ) with a Black spot over her right eye, left knee, left hand, right cheek, right elbow and left foot. Medium tall fish fin on the top of her head with small fish fins for ears(She can still hear), White hair with white bangs that go partly over right eye, Fish fin for a tail, Jeans that are ripped on the knees, White blouse with a black band and black straps with some black on the top, White and black sneakers, Blue innocent eyes, Fins have small black spots all over them.
Hiro-
(No picture again because he's too badass)
Appearance-
Will add later.

---
Permissions in this forum:
You
cannot
reply to topics in this forum