And another RP join thread :D GANG WARS!!
The assassination of Mayor Jason Roberts some twenty years ago inspired his daughter, Jane Roberts, to try her hand in the political sphere. A year after her election she employs the City Security Act, which allowed the police to use more means of force to "arrest" people. This only allowed what people saw as "Legalised villigante's" as it allowed normal people to arm themselves and fight back against criminals. This sparked riots which turned into a all out war between criminals/gangs and the Enforcers.
There are many many gangs in this city as it is massive.
Major players
The Millita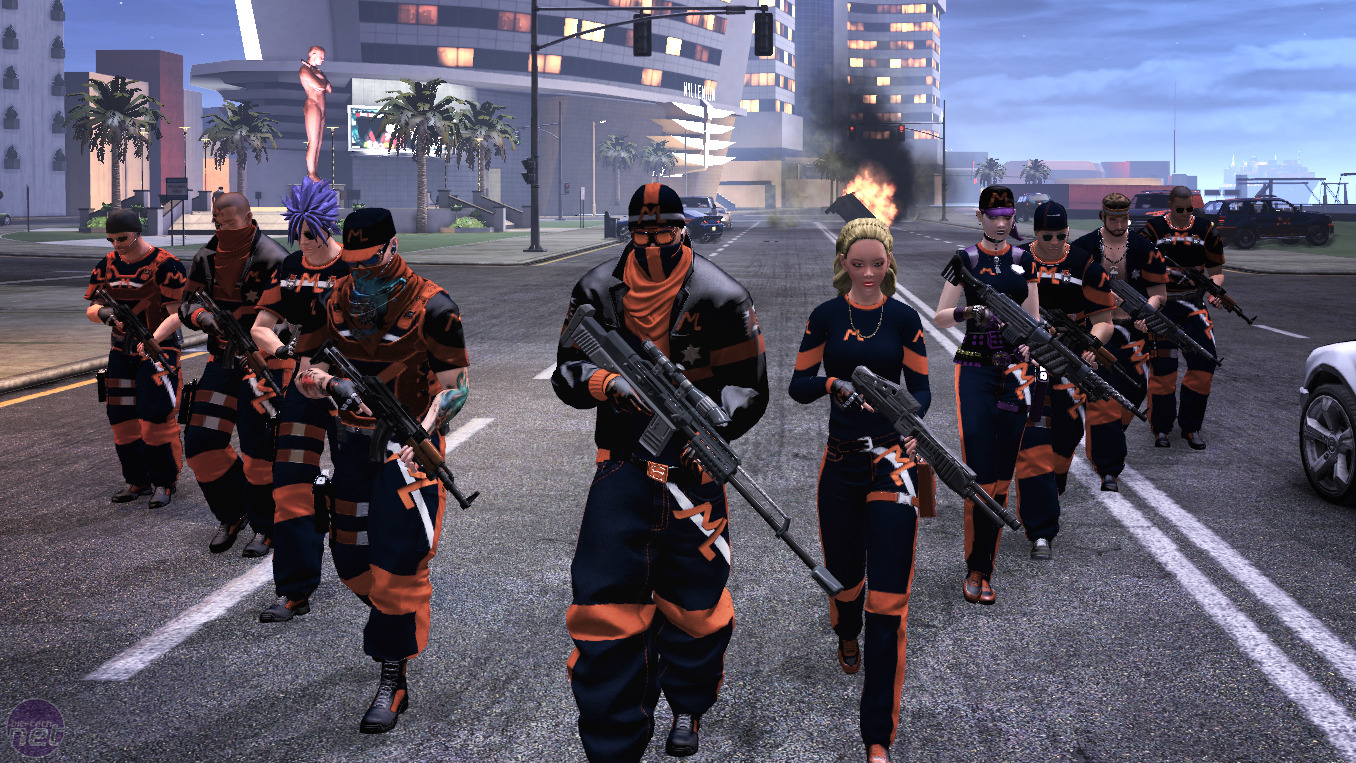 A powerhouse, The Millita are cold and ruthless owning some of the city. There is nothing these people won't do, from selling guns and drugs, hiring themselves out to other gangs for a price and just beating people up these badboys are not to messed with.
Blood Roses
Rich-kid trust fund recipients, who cultivate a look and mood of debauched detachment and deliberately court fame and notoriety: the Blood Roses have seen and done it all, and were bored the first time around anyway - or so they want you to believe. Membership is exclusive: restricted to dropouts from private colleges, heirs to the family fortune, basically a rich kid who loves to makes trouble and act like a spoilt brat!
The Enforcers
The concept of Enforcers was created by Mayor Jane Roberts, a hard-line Conservative Unionist and the youngest ever mayor. It was codified in the CSA (the City Security Act) that she put in place. You can read all thirty-six pages of this momentous document down at City Hall - enshrined in an armored glass case - but what it boils down to is that licensed civilians have the right to bear arms and to act as vigilantes in support of the law. They own at leat 50% of the city.
As for where this is set the city is made up.
Custom gangs are allowed :3
CS
Name:
Age:
Appearance: (Keep in mind who you are part of)
Personailty:
Gang? If so which one?
Enforcers?
Items:
Weapons:
Money:
Vehicle?
Bio:(Not really needed)
Gang Sheet
Name:
How many members?
Any distinctive features? Say a tattoo or clothing?
How much of a badass group is it?
Cash Flow (Basically how much does the gang have?)
What type of thing do you do?(Sell weapons, drugs?)
And mine
Name: Mr X
Age: Unknown
Appearance:
Personailty: A cold stone businessman who does anything to get his way. Quite the charmer though.
Gang? If so which one? Yes his own
Items: Wallet filled with money, a Patek Phillipe Henry Graves Supercomplication Pocket Watch.
Weapons:Mico Uzi, Balitong
Money: He is billionaire.
Vehicle: The Maybach Exelero.
Bio: The only thing known about Mr X is that he moved to the city afew years ago and he set up an Empire for himself rather quickly.
Gang Sheet
Name: The business
How many members?: Unknown but said to be at least 700
Any distinctive features? Say a tattoo or clothing? Most wear a suit of some kind.
How much of a badass group is it? Pfft please, you don't even come close to touching us.
Cash Flow: Roughly 1M$ in a month
What type of thing do you do: Sell weapons, drugs, cars, all the new tech. Running the stockmarket.
High Member of the forums





Posts

: 1554


Join date

: 2010-09-07


Age

: 25


Location

: Mobious

Main Protagonist


Name:

:

Dex




Health

:


(3500/3500)


Age:: 21


This seems pretty interesting. I might join when I have more time.
High Member of the forums





Posts

: 1733


Join date

: 2010-09-03


Age

: 20


Location

: Day-dreaming in Mobius...

Main Protagonist


Name:

:

Sauron Revo




Health

:


(3250/3250)


Age:: Unknown


High Member of the forums





Posts

: 1554


Join date

: 2010-09-07


Age

: 25


Location

: Mobious

Main Protagonist


Name:

:

Dex




Health

:


(3500/3500)


Age:: 21


High Member of the forums





Posts

: 1554


Join date

: 2010-09-07


Age

: 25


Location

: Mobious

Main Protagonist


Name:

:

Dex




Health

:


(3500/3500)


Age:: 21



---
Permissions in this forum:
You
cannot
reply to topics in this forum